Our First GLIA Fundraiser!
Did you know? Since 2017, the Great Lakes Islands Alliance has been connecting islanders and amplifying their voices. As core functions, GLIA hosts robust Zoom discussions every month plus the annual Great Lakes Islands Summit. Our membership is now over 150 people from 19 different islands - the crown jewels of the Great Lakes!
The Great Lakes Islands Alliance is undertaking our first-ever fundraising effort. Help us grow!
Our fundraising needs include the following:
- Great Lakes Islands Summit: help us keep costs down!
- GLIA staffing (salaries and travel): We would personally like to visit each of your islands, meet other important community leaders, and share your community with GLIA and our growing network.
- Projects: We'd like to support new projects identified by GLIA members to benefit your island schools, businesses, non-profits, governments, and citizens.
- Contracts / licenses: The cost of growth includes technology, consultants, and more.
Please consider making a tax-deductible donation today by clicking the button below!
The Great Lakes Islands Alliance is supported by The Stewardship Network (TSN), an award-winning 501(c)3 non-profit organization. TSN is GLIA's Fiscal Agent and provides fiduciary services on behalf of the Alliance. All contributions are tax deductible to the fullest extent allowed by law.
Thank you for your support,
GLIA Steering Committee and Partners
Click on the map below for a quick overview of the member islands in the alliance. More detail and more photos are in the island showcase below.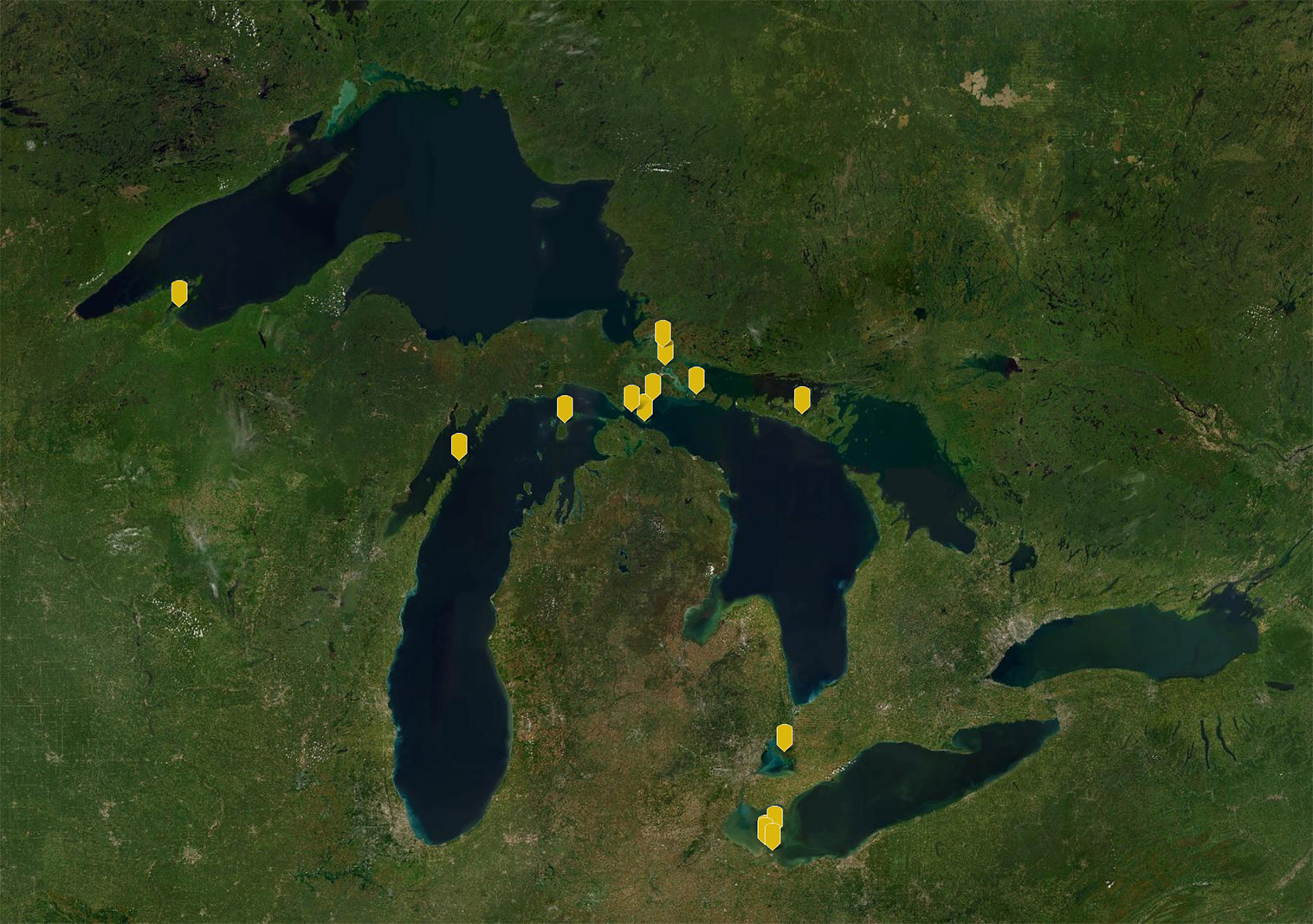 The Great Lakes Islands Alliance encourages relationship building, fosters information exchange, and leverages resources to address shared challenges and embrace opportunities to benefit islands.

HEALTHY, SUSTAINABLE ISLAND COMMUNITIES.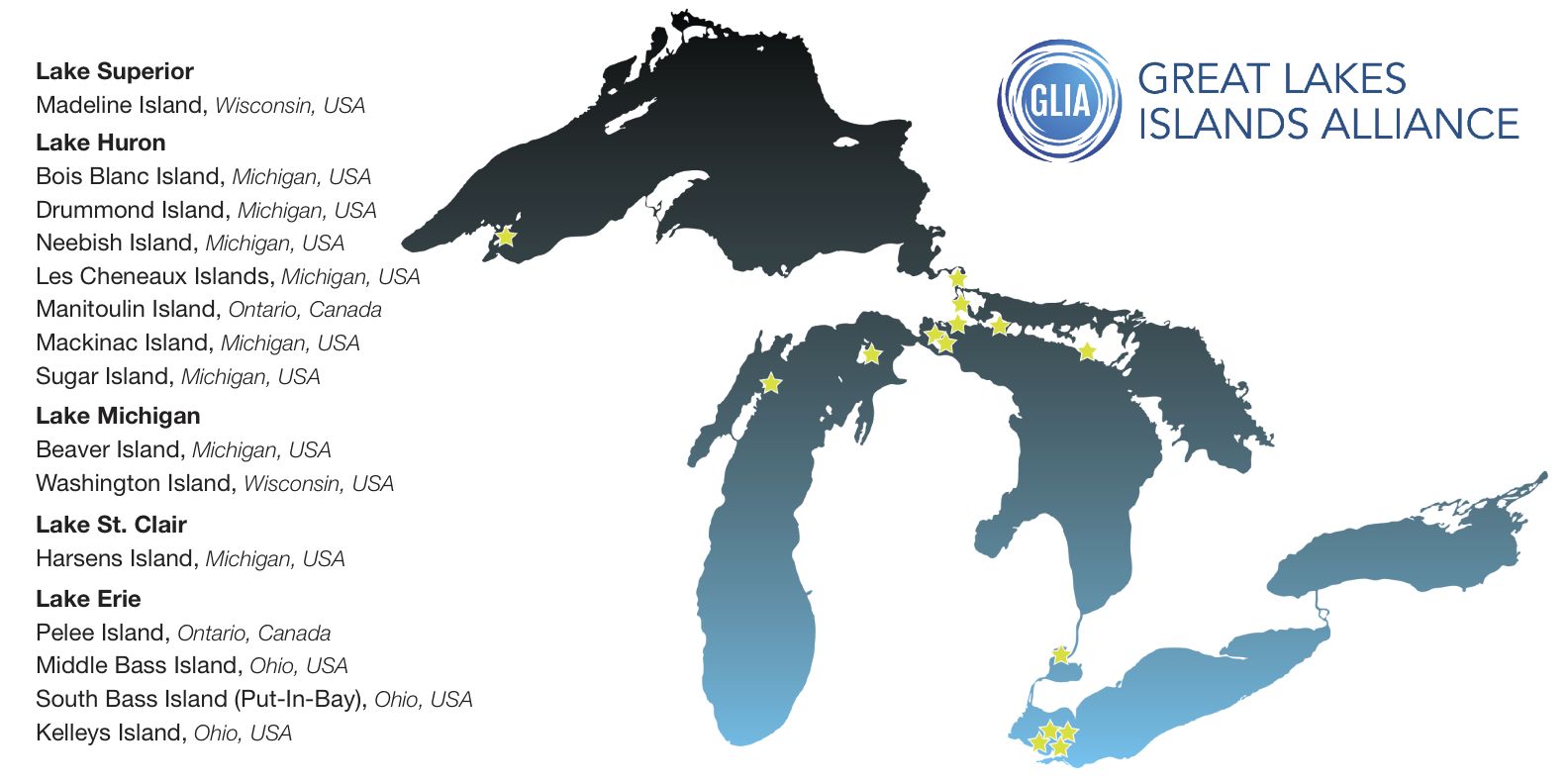 Links for information and registration for the Fall, 2022 Islands Summit will be available early in 2022. The summit will either based on South Bass Island
The Great Lakes contain the largest, most diverse collection of freshwater islands in the world. Of the 32,000 islands, nearly twenty continue to host communities of people, typically a mix of year-round and seasonal residents and visitors.

While present-day island communities are uniquely distinct from one another in character, traditions, and geography, they share a number of complex, inter-related challenges, including: access to public services and quality education; supporting a diversified economy; managing natural, cultural, and historical resources across public and private boundaries; and changing demographics (size, age, seasonality, ownership, economic status, etc.).

These challenges are hurdles, not immovable barriers. In fact, some island communities have already independently developed their own "island solutions to island challenges." Island communities are finding they often have more in common with one another than to their adjacent mainland. There is great value in islanders learning from other islanders about best practices that work, as well as those that don't.