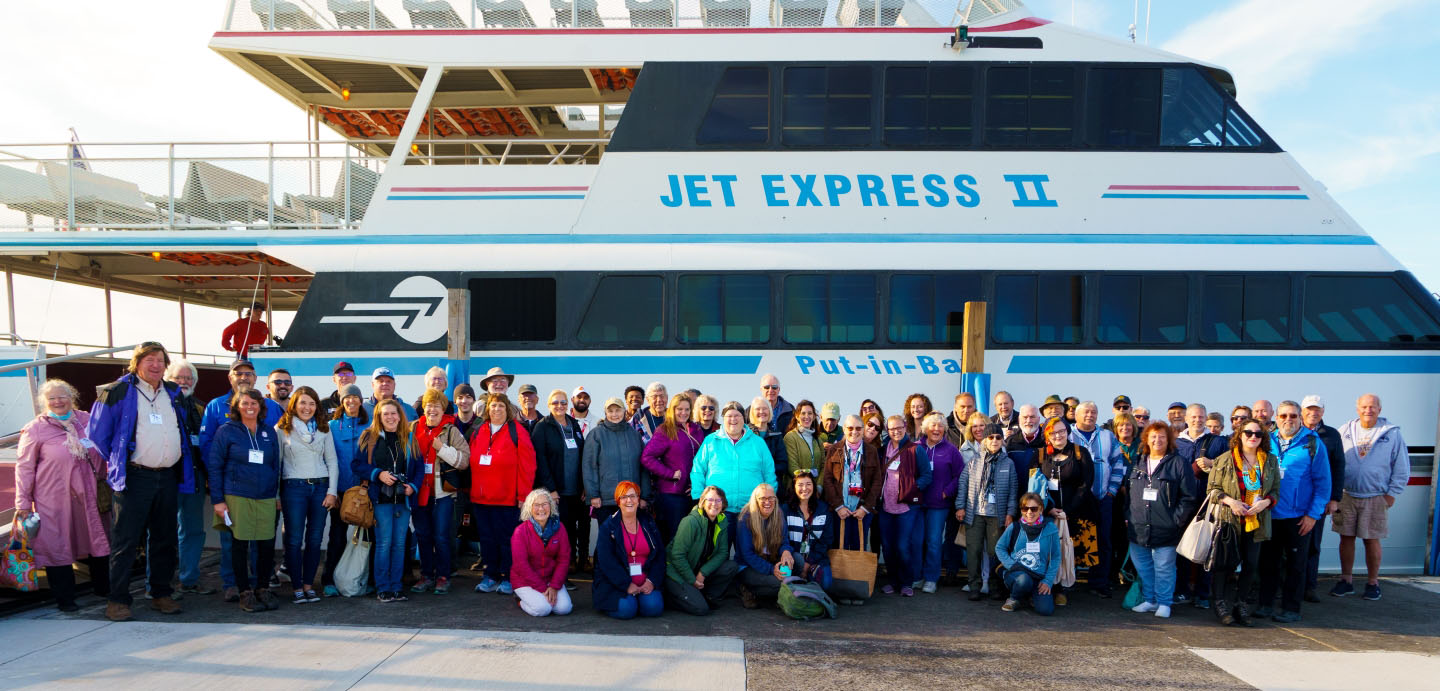 Group photo of most of the 2022 GLIA Summit attendees
The 2022 Great Lakes Islands Summit
on October 2 - 5, 2022 was a great success.

After two years of pandemic delays, the voluntary, bi-national Great Lakes Islands Alliance (GLIA) recently held its marquee event, the Great Lakes Islands Summit, across four island communities in Lake Erie: South Bass (Put-in-Bay), Middle Bass, and Kelleys Islands in Ohio and Pelee Island in Ontario. This was GLIA's fourth such Summit since 2017 and the first to span multiple islands. The Summit rotates to a different island(s) each year and allows that community to showcase its successes and challenges to visiting leaders from other islands across the vast Great Lakes region and beyond.

In 2022, a total of 89 participants came from eight states and one province, including as far away as Maine and Florida. This included islanders from 13 Great Lakes island communities plus additional partners and advocates from mainland organizations. As a sign of the times, a number of additional people sent late regrets and had to cancel due to family, COVID, professional commitments, and even Hurricane Ian complications. Read More.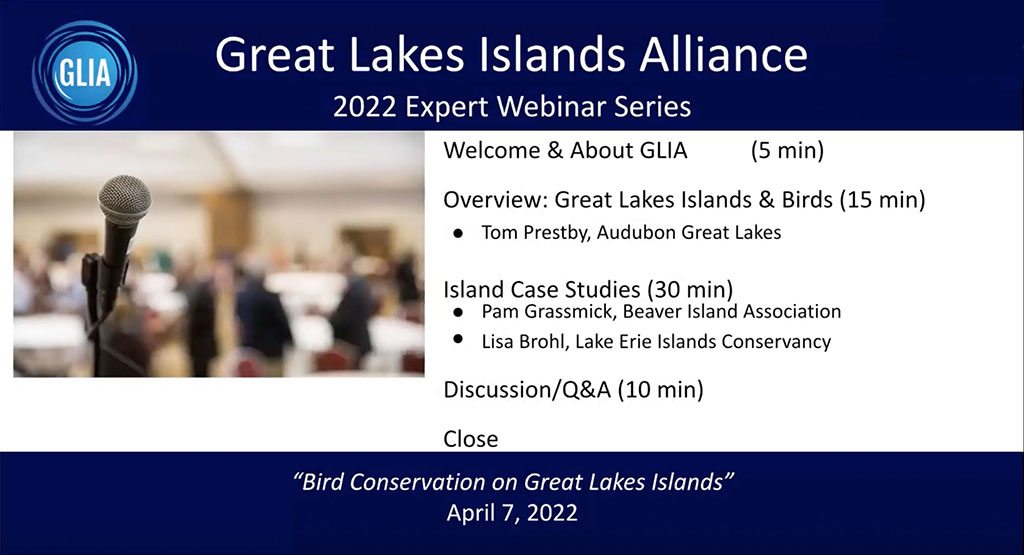 Great Lakes islands are critically important places for a variety of bird species, such as land birds (e.g., sparrows, warblers), waterbirds (e.g., herons, loons, plovers), and waterfowl (e.g., ducks, geese, swans). Unfortunately, these species face a variety of threats on a local, regional, and global scale. Maintaining a variety of habitats – forests, wetlands, grasslands, beaches, and even residential backyards – will play a role in bird conservation by providing feeding, nesting, wintering, and migratory stopover sites. This webinar was originally held on April 7, 2022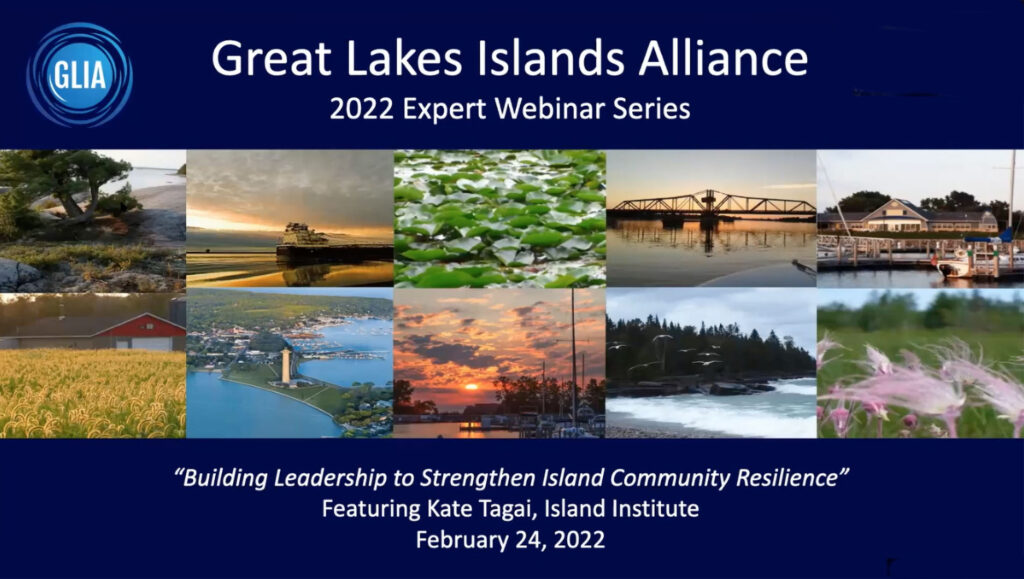 Our first webinar, "Building Leadership to Strengthen Island Community Resilience"
was held on February 24, 2022 and featured Kate Tagai of the Island Institute in Maine
speaking about their development of a leadership framework for islands
and the successes they have had with it. Click on the above image to view it.
Click on the map below for a quick overview of the member islands in the alliance. More detail and more photos are in the island showcase below.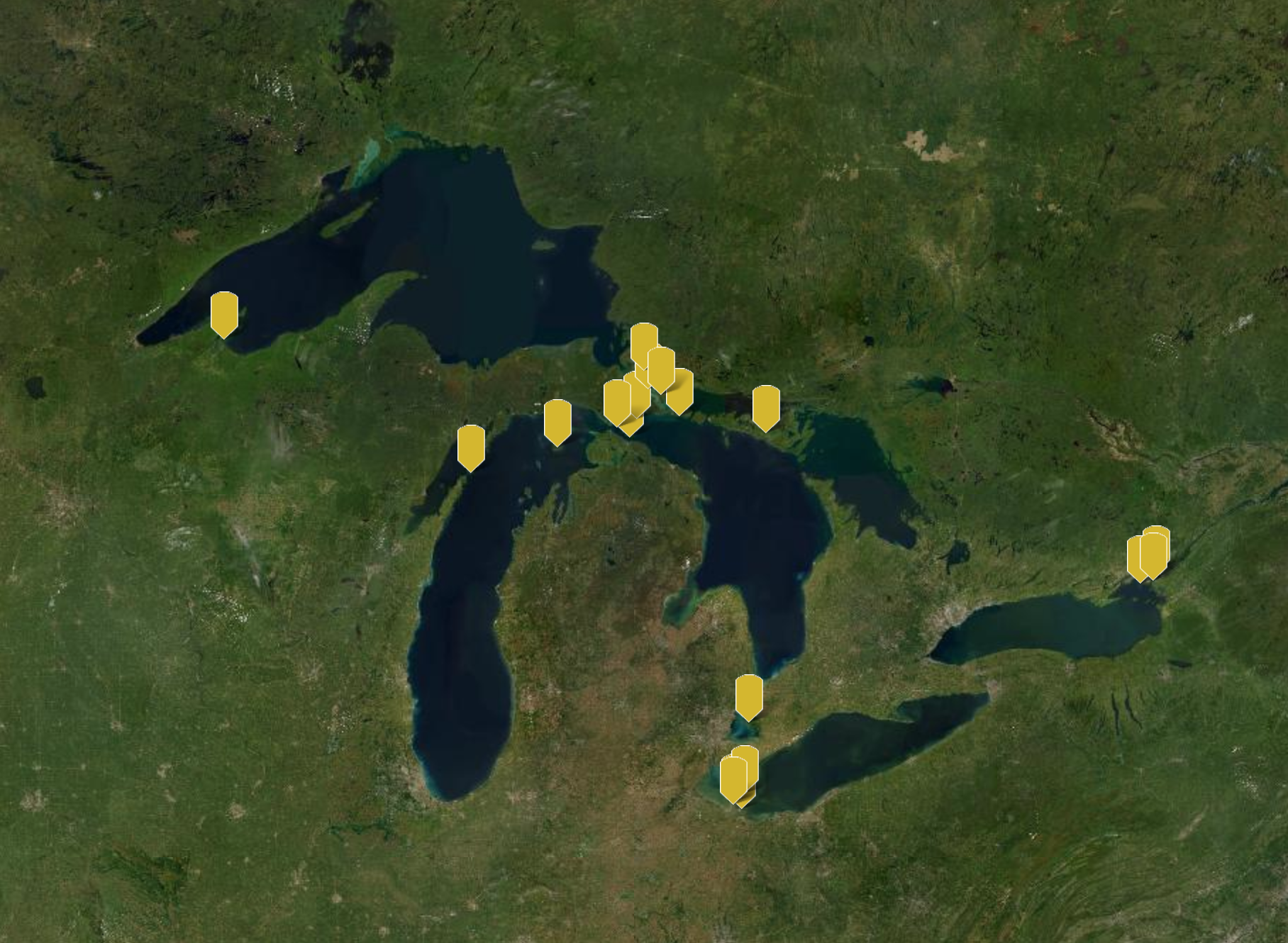 The Great Lakes Islands Alliance encourages relationship building, fosters information exchange, and leverages resources to address shared challenges and embrace opportunities to benefit islands.
Since 2017, the Great Lakes Islands Alliance has been connecting islanders and amplifying their voices. As core functions, GLIA hosts robust Zoom discussions every month plus the annual Great Lakes Islands Summit. Our membership is now over 150 people from 19 different islands - the crown jewels of the Great Lakes!

HEALTHY, SUSTAINABLE ISLAND COMMUNITIES.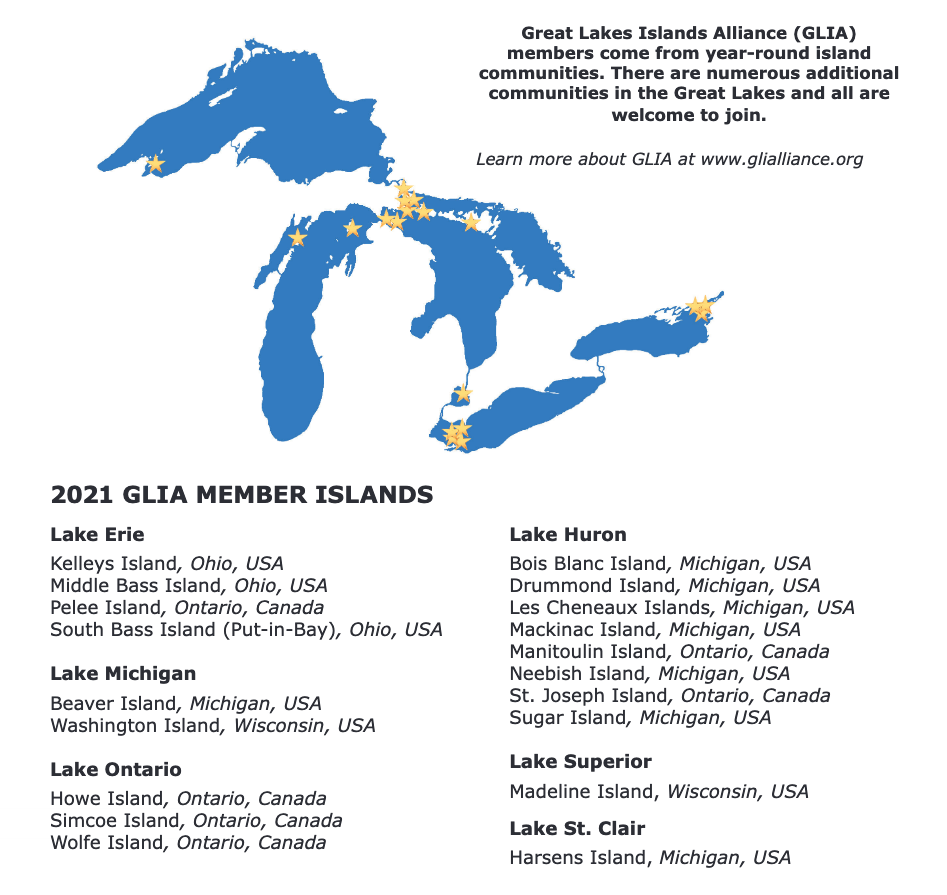 Links for information and registration for the Fall, 2022 Islands Summit will be available early in 2022. The summit will be based on
South Bass Island in Lake Erie.
The Great Lakes contain the largest, most diverse collection of freshwater islands in the world. Of the 32,000 islands, nearly twenty continue to host communities of people, typically a mix of year-round and seasonal residents and visitors.

While present-day island communities are uniquely distinct from one another in character, traditions, and geography, they share a number of complex, inter-related challenges, including: access to public services and quality education; supporting a diversified economy; managing natural, cultural, and historical resources across public and private boundaries; and changing demographics (size, age, seasonality, ownership, economic status, etc.).

These challenges are hurdles, not immovable barriers. In fact, some island communities have already independently developed their own "island solutions to island challenges." Island communities are finding they often have more in common with one another than to their adjacent mainland. There is great value in islanders learning from other islanders about best practices that work, as well as those that don't.


Great Lakes Islands Alliance Programs